How to Feel Clean on your Period!
It is never fun to start menstruating, but women want to know how to stay clean and healthy during their periods. After all, it is never pleasant for a woman to have to deal with period cramps and pains, and the unpleasant odors.
However

, if you are one of those lucky ones that has no problems dealing with this time of the month, then you should know how lucky you are

!
Here are some simple tips that will help you get started on the right foot when it comes to menstruation.
First, when it comes to odors, there are several options available to staying fresh during your cycle
.
While many women find that using reusable products will be enough to keep themselves clean and odor free, some may prefer something a bit more personal and discrete, like scented body sprays or lotions to keep their skin clean and fresh at all times
.
There are many different types of feminine hygiene products that
are designed
to keep your vagina odorless and clean at all times
.
However
, many women find that these types of products are too expensive, or they
just
do not work as well as the more expensive products
.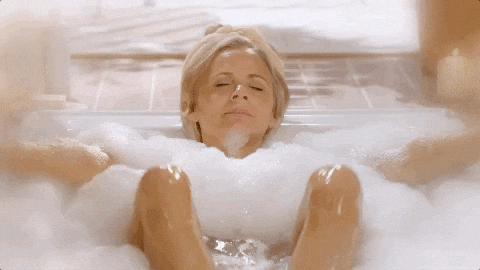 In addition
, many products contain harmful chemicals, which can be very dangerous for a woman
. I
t is important to find products that don't contain any chemicals at all
.
This can
be done by
shopping for products that
are made
out of natural ingredients such as Aloe Vera, yogurt, tea tree oil, and rose water
.
These types of products will be gentle on your skin and help you stay odor free and clean at all times.
Many women opt for re-suable period products such as period underwear, re-usable cups or organic bamboo pads
. These
are made
in all different sizes to fit everyone. You can
easily
use, wash and reuse, saving lots of money and the best factor is they are much better for you.
There is nothing wrong with purchasing some feminine hygiene products to keep their vaginal area clean and odor free during their period
. But since there are actually some dangers involved with using products like these. You have to do your research before purchasing.
These products can contain harmful chemicals that can cause irritation to the sensitive tissues in the vagina, which can also lead to irritation and pain during intercourse
. 
In addition
, these products can even make your vaginal area dry and painful.
In order to
ensure that you are using the safest and most effective feminine hygiene products for your specific situation, you may want to try purchasing them over the counter
. Many stores sell these products at a discount or for a low price.
You will also want to remember that many of these products are only meant to
be used
once a month, so you may want to
purchase
more than one type of product in case there are problems with using that specific product
.
While you may not be able to stay completely pain free you can stay clean and odor free during your period. There is no reason for you not to look forward to your period. This process cleanses your body, and this is one of the most natural process.
If you are having problems with vaginal odor or discomfort that lasts more than a week, you should seek medical advice immediately
.
As you can see, there are many different ways that you can get started on the road to learning how to stay clean during your period
.
Whether you are trying to avoid unpleasant odors and cramps, or you are
just
trying to maintain a clean and odor-free vaginal area, you can find products that will fit your needs
.